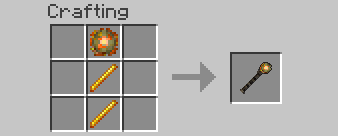 Description
A rapid fire weapon that fires doomfire charges. Everything must burn!
---
Recipe
Crafted with Doomfire Charges and Blaze Rods.
Mob of The Day!
Frostweaver
Description
Horrid arachnids that roam the cold at night. These creatures spit Frostweb shots at their targets, slowing them. Frostweb shots will also leave lumps of Frostweb on the ground which acts as regular web but melts away after a while.
---
Subspecies
Normal, Light, Azure
---
Summoning
This creature can be summoned as a temporary minion by using a Soulgazer to add it to your Beastiary and then using a Summoning Staff to summon it.
---
Drops
Silk, Ice, Frostweb Charge
---
Entity ID
arcticmobs.frostweaver